My First Spanish Body Bilingual Board Book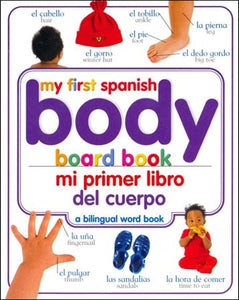 My First Spanish Body Board Book / Mi primer libro del cuerpo

Dual Language Board Books
Your students probably already know fundamental words in English and Spanish! Reinforce these concepts and introduce more basic words with these fun, colorful, dual language books. Simple pictures compare Spanish and English words on the same page. Each book features large, bright, colorful imagery to keep students engaged, and rounded corners for safety!

This board book introduces the body and all the things it can do, like eating breakfast, running, and dancing.
'