My Toys Bilingual Board Book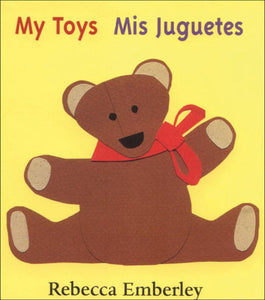 Grade: PreK-2
My Toys / mis Juguetes

Dual Language Board Books
Your students probably already know fundamental words in English and Spanish! Reinforce these concepts and introduce more basic words with these fun, colorful, dual language books. Simple pictures compare Spanish and English words on the same page. Each book features large, bright, colorful imagery to keep students engaged, and rounded corners for safety! Children will enjoy the bold colors and large pictures of common childrens toys.