Captain Cook's Pacific Explorations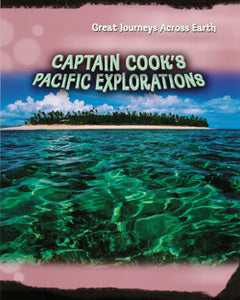 Grades: 4 - 6
How many times did Captain Cook cross the Pacific?
Where was he forced to turn back by walls of ice - twice?
Why did he meet such a tragic end?
Readers can follow great explorers on historical journeys along famous landforms with this unique series. The geographical features are tied into the personal accounts of the explorers on their expeditions, including the conditions and equipment they had. Each book is filled with primary sources such as quotations from diaries & journals. Guided reading levels: W-X.
Paperback, 48 pages