Hands-On Heritage: Women in American History Activity Book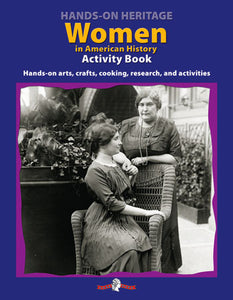 Grades: 3-6
You'll find everything you need to help students become immersed in our history and the people who propelled us forward. This book includes background information for reproducible arts, crafts, cooking, and research actitities. Students will act as reporters for the Seneca Falls Convention, Learn sign language, "serve" on the Supreme Court, make a space shuttle model, and more!
Each reproducible activity includes background information and detailed, easy-to-follow instructions. Spark discussions, generate excitement, and make learning fun for all your students.
Reproducible, 48 pages.