History & Activities of the Civil War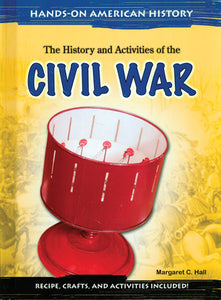 Grades: 3-5
Have your students wondered what life was really like during the Civil War? What did people wear? What did they eat? What sorts of games did kids play? Through history, recipes, crafts, activities, and games, this book gives them a chance to experience what life was like during the Civil War era.
In addition to engaging historical information, timelines, maps, and exciting photographs, each book contains one recipe and three crafts or activities. The crafts and activities are designed to complement curriculum goals. 
Library bound, 32 pages.